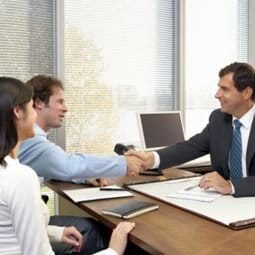 Once you've selected the new Ford, Certified Pre-Owned Ford or used vehicle of your choice, the financial experts at Marlow Ford in Luray, VA, will lead you through the process of leasing or purchasing. Not sure which option is right for you? We can help with that too. We will work with you to discover your budget, spending habits and lifestyle to figure out which option best suits you. We work with many different lenders, one of which is sure to offer you a great rate.
To get started, you can use our Credit Score Tool to get an estimate of your likely credit score based on the answers provided. It's free, easy and takes less than three minutes. Plus, it won't require a bureau inquiry that could affect your credit.
Ready to apply for credit? We can see if you're approved in three easy steps. Simply fill out the short application. Review the application to make sure all your information is correct. Lastly, print out your certificate and come see us!
Buying a new vehicle should be simple and hassle-free, and at Marlow Ford in Luray, VA, we'll make sure your car-buying experience is just that.
Visit us today at Marlow Ford, a member of the Marlow Automotive Group. We are conveniently located at 1021 US Highway 211 Luray, VA 22835, and we look forward to serving our customers in Harrisonburg, Front Royal and Shenandoah Valley!