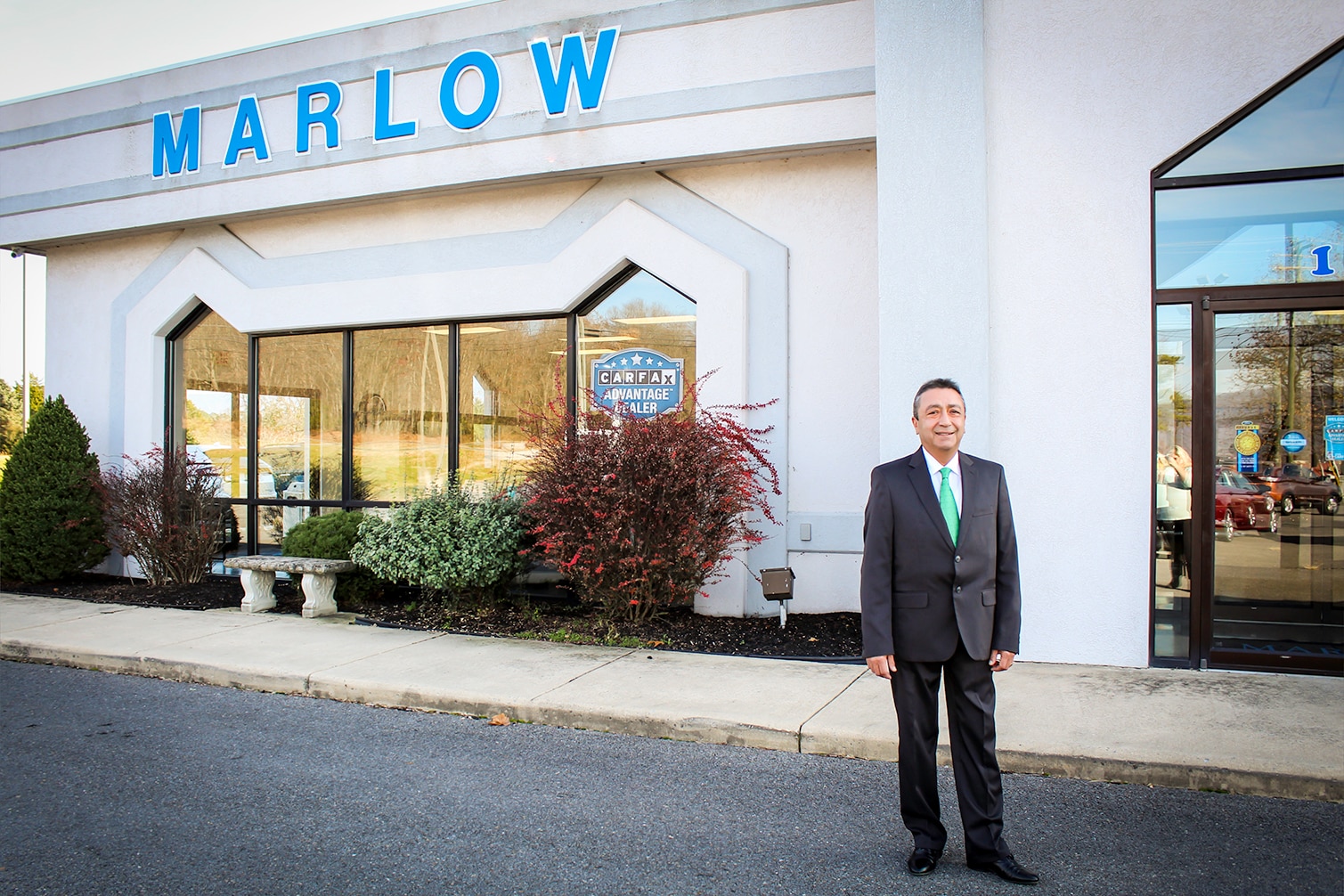 FOR IMMEDIATE RELEASE
June 2, 2016
MARLOW FORD BRINGS LONG-TIME HARRISONBURG RESIDENT ON BOARD AS GENERAL MANAGER
Luray, VA - Marlow Ford, Page County's sole franchised auto dealership, and a Member of the Marlow Automotive Group, announces  the hiring of long-time Harrisonburg resident Ben Saadatmand, as General Manager.
Mr. Saadatmand has worked in the automotive dealership industry in Harrisonburg (with the Bob Wade organization) and in Winchester since 1985, which includes holding the title of Owner and Chief Operating Officer (CEO) of Landmark Motors, Inc. in Harrisonburg.
"I'm excited about this opportunity at Marlow, and I look forward to plugging into the community," said Mr. Saadatmand.  "Our goal is to 'put the customer first' by striving to treat each customer like we would treat our own family member, by listening intently to each customer's unique needs, and by working to earn his or her trust and friendship... We want the customer to train us how to help him or her.  I also want to remind the region that we have a robust inventory, and a state-of-art facility that is easily accessible to Shenandoah Valley residents off of US 81, 340, 211, or 522... I extend a personal invitation to visit Luray and join the Marlow Ford family of customers, where you will have a hassle free, fun, and the most pleasurable sales and service experience," concluded Ben.  Mr. Saadatmand is married with five children, he is a long-time resident of Harrisonburg, and his favorite part about the community is that "the people are truly friendly."
"Ben's wealth of experience in Harrisonburg serving Page County and Valley residents  for 30-plus years will not only be a huge asset to our customers, but it will help us better meet the growing automotive demands of the community and region," said Emily Marlow Beck, President and Co-Owner of the Marlow Automotive Group.  "We are excited to have Ben on board and leading our team in Luray," concluded Ms. Beck.
Customers can learn more about Marlow Ford by visiting marlowford.com.  By clicking on Meet our Team, customers can view employee photos  and biographies to learn more about who they are communicating with, and who is working under the hood of their car.  Customers will also discover that an overwhelming majority of the Marlow team are from and/or reside in the immediate area.
Founded in 2000, Marlow Ford serves the full-service new and pre-owned automotive sales, finance, parts, and service needs of Luray, Page County, and the contiguous areas.  Marlow Ford has 15-plus employees, and a long-standing commitment to treating its customers and each other like family, and to serving and investing in the community.  Founded in 1947, and serving Virginia's Shenandoah Valley for nearly 70 years, the Marlow Automotive Group is a third generation, family owned and operated business of three franchised auto dealerships offering six new car brands: Marlow Ford in Luray; Marlow Motor Company, Chrysler-Jeep-Dodge-Ram in Front Royal; and Tri-State Nissan in Winchester. 
# # #